Everyone needs a place to call home, but not everyone has up-front funds to secure a property. You can get your money working for you by joining our network of investors that provides private money loans in San Antonio, Texas. You can learn all about our services below.
Val-Chris Investments is one of the most trusted companies that handles private money loans in San Antonio, Texas. Our trustworthy services give us access to the best rates available through our network of investors and brokers. Whether your credit score is undesirable to some lenders or you cannot provide proof of income—we can secure a loan for you at a great rate.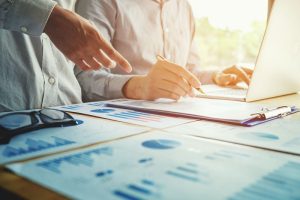 San Antonio, Texas, is home to some of the biggest industrial companies in the country. Whether you're a part of one of those companies or you want to join the market, we offer commercial loans in San Antonio, Texas. These loans are available at great rates to give your company the flexibility you need to take on the competition.
There is no debate—real estate investing is one of the best ways to earn additional income. The problem for many investors is securing the funds early in their investing career. Our private money loans in San Antonio, Texas, can help you jumpstart your real estate investing portfolio.
Every investor is looking for the next opportunity to earn high-yield returns, and we have that opportunity for you. Join our network of investors where you can take advantage of our trusted services and get your money working for you. Because the terms of these investments are so flexible, we have an opportunity for most investors.
Val-Chris has more than 45 years of experience providing trustworthy services. By offering private money loans in San Antonio, Texas, at some of the best rates available, we know you'll enjoy working with us. If you have any questions, contact us today or fill out this loan application form.