Austin, Texas, has been an increasingly popular city to both live and work in—and there's no sign of that slowing down. Whether you're looking to invest in real estate or fund a residential or commercial property, we have services for you. You can learn more about the services we offer in Austin, Texas, below.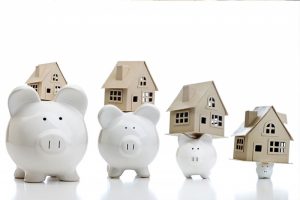 Private Money Loans
Our company offers private money loans in Austin, Texas, to clients who can't get a loan from a conventional lender. Whether your FICO score is subpar or you're self-employed, we can fund your property with competitive terms.
Commercial Loans
If you're looking to launch a new business or expand your existing business, we offer commercial loans for our business clients. Austin, Texas, has experienced a consistent increase in commercial and industrial real estate, and we're proud to offer our clients the best terms available with private money loans.
Investment Property Loans
With Austin's continual rise in population, there are more opportunities to invest in real estate. Despite the fact that investment property loans are generally more difficult to get, we make it happen. Our team of experts will help you find a loan that meets your needs and guide you through the process.
High-Yield Trust Deeds
If you're looking for investment opportunities that can result in high returns, we service trust deeds. These investments have flexible terms that give you options based on your financial goals, so your money works for you. Val-Chris is committed to our investors. We provide consistency, security, and knowledgeable support.
Val-Chris has more than 40 years of experience in the real estate business. Our long history and access to lenders allow us to provide private money loans in Austin, Texas, at excellent terms. If you have questions, would like to invest in trust deeds, or would like to fund your property, fill out this loan application form or contact us today.