Val-Chris Investments offers trustworthy service for investors, borrowers, and brokers. With over 45 years of experience providing private money loans, we pride ourselves on closing loans quickly at competitive rates. We offer various services that will meet your needs. You can learn more about the services we offer in Houston, Texas, below.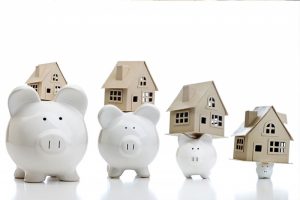 Private Money Loans
One of our most popular services in Houston, Texas, is our private money loans. These loans allow borrowers to finance properties without going through a conventional lender. Whether you have a sub-par FICO score or you don't have proof of income, we can provide a loan at a competitive rate. We do this through our relationships with investors and brokers.
Commercial Loans
Houston, Texas, is a mecca for commercial buildings. Whether you need to fund a retail store or industrial property, or you're looking for mixed-use loans, we can help. Our company provides the best possible loan terms.
Investment Property Loans
One of the best ways to earn additional income is through investment properties. Traditionally, investment property loans are more difficult to attain, as their approval process has strict requirements. We can help you through the process and find a loan that works for you instead of against you.
High-Yield Trust Deeds
IIf you want your money to work for you, consider joining the network of investors at Val-Chris. For more than 40 years, Val-Chris has been a trusted servicer among investors looking to earn high returns on trust deeds. The terms of these investments are extremely flexible, so contact our team if you're interested in getting your money working for you.
Whether you're looking to invest or fund a real estate property, consider our private money loans in Houston, Texas, with Val-Chris. We're a trusted loan servicing company and private money lender with an expansive history in the business. If you have any questions, want to begin investing, or are looking to fund a property, fill out this loan application form or contact us today.